In February, Ludovic Robert, CEO of Groupe R&D, experienced lockdown in Wuhan, where he runs one of the group's plants. He got a firsthand view of China's strict protection procedures and the equipment suppliers on site. When he returned to France in mid-March, he didn't understand and, especially, couldn't bear the fact that some of his fellow managers were planning to put thousands of employees out of work for lack of masks
5 million masks distributed to 70% of sector manufacturers
In early April, with the support of the InfraNum federation (and the local support of the UIMM Rhône), Ludovic Robert decided to invest in the purchase of 5 million masks and put forward the idea of a solidarity chain to his employees. About a dozen or so took up the challenge. They took time off from their short-time work (2 days a week) or their vacation time to come and repackage, label and send the packages arriving by air and then by truck, via the Netherlands
Despite the pitfalls (legislation, customs, theft, etc.), some 3 million masks were delivered in the beginning of May to approximately 200 industrial companies, which were then able to continue production. 80% of these companies are from the digital infrastructure sector (70% InfraNum members) and work every day to make sure that essential telecom networks and services are up and running in France.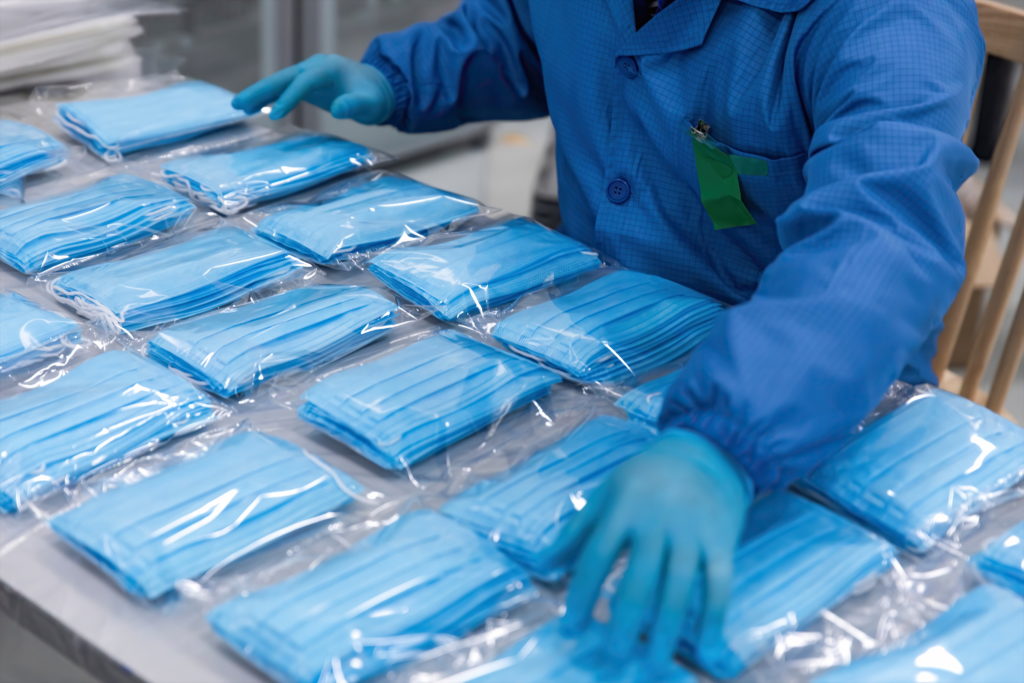 A surge of solidarity
This was a solidarity project until the very end: up to May 31, masks were offered practically at cost price (on average, €0.40 excl. tax), with profits pooled for a massive donation of masks.
In the end, the pooled profits bought a whopping 250,000 masks. The masks were distributed in priority to healthcare organizations or personal assistance associations who requested them. Half have already found takers (staff in nursing homes, city halls, etc.). Take note!
Proud to have also contributed to capping the sale price of masks (particularly by alerting the French Directorate General for Enterprise about abusive pricing), the CEO now wishes to return to his main activity. A website was therefore set up to sell the remaining 2 million masks online www.folan-masque-protection.fr
"Implementing a supply and sales chain to provide the entire sector with masks has been a wonderful adventure in solidarity. It enabled close to 200 manufacturers to continue working and play their full role in maintaining essential telecom services for the country in this time of crisis," says Ludovic Robert.
While business gradually resumes, FOLAN knows that the year 2020 will mark a pause in its sustained growth (30% for several years now). However, Mr. Robert is thrilled to have embarked on this adventure and remains optimistic about the health situation, convinced that our habits will change in the long term.